Graphicobsession subscriptions
Graphicobsession subscriptions give you an easy and cheap access to creativity.
Over 11 million royalty free stock photos to discover.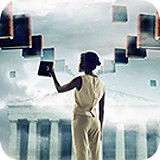 GraphicObsession subscription space is more than 11 million royalty-free images. Simplify your life and unleash your creativity are the missions of our various subscription plans.
You can access premium royalty-free photos in Images space.